Service Awards  
Karin Higgins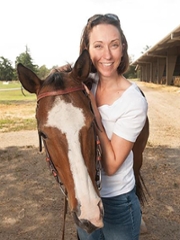 Years of Service:  10

Current Department: Strategic Communications

Fondest memory at UC Davis:  I have countless memories from my time on campus. Here's one funny one… Climbing on a chair to take Chancellor Emeritus Larry Vanderhoef's portrait when I was 8 months pregnant and he hollered at me to get down. It was the only time I have seen him raise his voice or get close to using a curse word. 
David Jones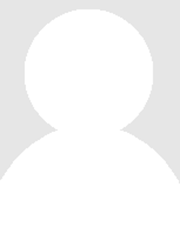 Years of Service: 10

Current Department: Strategic Communications
Fondest memory at UC Davis: Dateline UC Davis in print. 
Ada McAdow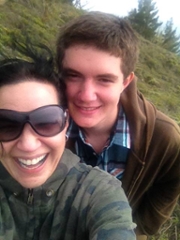 Years of Service: 15
Current Department: Office of the Chancellor    
Fondest memory at UC Davis: Well, it didn't actually happen at work…my son Adrian is 17 and has basically grown up at UC Davis. Ever since he was 5 years old, his favorite thing to do on campus is stand next to the big Egghead on the hill outside the front doors of Mrak Hall, throw himself to the ground, and roll down the hill – it's a small hill, so he usually does it a few times in a row. After watching him for years, I finally tried it. I ended up at the bottom of the hill with gravel on my face, grass in my ears, feeling so dizzy I couldn't stand up, hearing my kid laugh hysterically while he came down to haul me to my feet. He said, "Wow, Mom…I think you missed your calling - maybe you should have been a fighter pilot!"
Ralph Hexter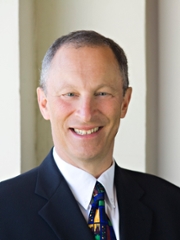 Years of Service: 15
Current Department: Office of the Provost; Classics and Comparative Literature Departments
Fondest memory at UC Davis: My fond memory bridges my two periods of UC service. When I was at UC Berkeley and living near Clayton, CA, Omar, one of our Arabian horses, took sick with a colic. After two days, our local vet said there was nothing she could do; our only hope was to bring Omar to UC Davis. Which we did, where he was operated on, successfully, and all was well.That was in fact my first visit to UC Davis! Fast forward to 2011 and my return to UC, now as UC Davis provost, and with Omar still part of our menagerie. Last year I made a video for the SVM commencement in which Omar, now about 38 – very very old for a horse! – joined me. He seemed to really resonate with my rousing final words, because he shook his head in enthusiastic support. UC Davis is both a life-saver, and our beloved home.
Jeanene Hayes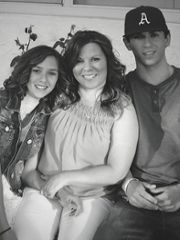 Years of Service: 25
Current Department: Undergraduate Education
Hobby/Fun Fact:  I married my high school sweetheart 25 years ago, at the same time started working for UC Berkeley where I worked for 15 years before I secured a job at UC Davis.  I have two wonderful children age 13 and  17.  My boy will be attending  college this fall and my girl started middle school this year.  I love being a Mom and working for UC Davis.   
Amy Rafferty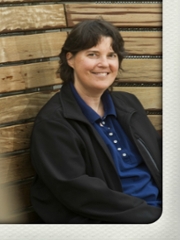 Years of Service: 25
Current Department: Strategic Communications
Fondest memory at UC Davis: In 1995, I was part of a four-person relay team that won our division in the TGFS Bike Race, which took place on a loop near the campus sheep barn on Brooks Road. Whenever I need cheering up, I still like to ride my bike there -- not to relive old glory, but to visit with the lambs and their moms. They love to talk, and they always put me in good spirits.
Tammy Hoyer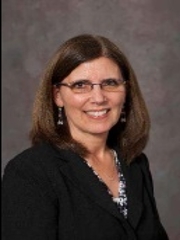 Years of Service: 25
Current Department: Undergraduate Research Center
Most exciting change you've witnessed at UC Davis: One of the most significant highlights in my career at UC Davis was establishing and opening the Undergraduate Research Center in Fall 2008.  It is wonderful to interact with remarkable UC Davis undergraduates who are so eager to learn and discover what impact they are making on our campus and around the world.
Carmen Raycraft
Years of Service: 30
Current Department: Office of the Provost      
Fondest memory at UC Davis: I have several fond memories here at UC Davis. I've been fortunate to work with some wonderful people and great initiatives in my career on campus. As the Finance Manager for the Chancellor & Provost office one of my roles use to be meeting with the unit heads each month to review their finances. One time as I was scheduling all the monthly meetings when I learned that Chancellor Vanderhoef had had a stroke and was admitted to UCDMC. I always enjoyed my visits with him and his sense of humor so I was disappointed that I wouldn't meet with him this go around. I emailed him to say I was sorry to learn that he had a stroke and mentioned there were other ways to get out of a budget meeting. He replied, "I'm not getting out of the budget meeting, I'm just changing the location of our meeting". So needless to say I went to the Med Center for our meeting.